Beard trimming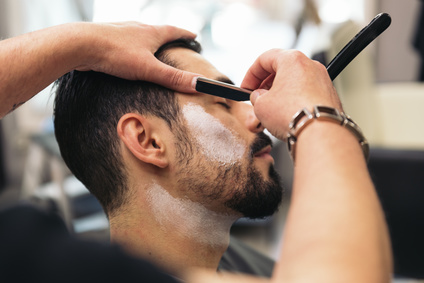 Wearing an unkempt beard is no longer the style of the day, and goatees, mustaches or other facial hair have become a real fashion accessory for expressing one's style.
Because modern man must take care of his beard as much as his hair cut, we offer clipper beard trimming. In the pure tradition of neighborhood barbers and for a result that is clean and precise, edges and finishing touches are done with a straight razor.
Every beard is different: our hair stylists take great care to sculpt them, respecting the shape of the face and its characteristics, giving the same attention to an original, chic or more classic cut.
Beard care: American Crew Products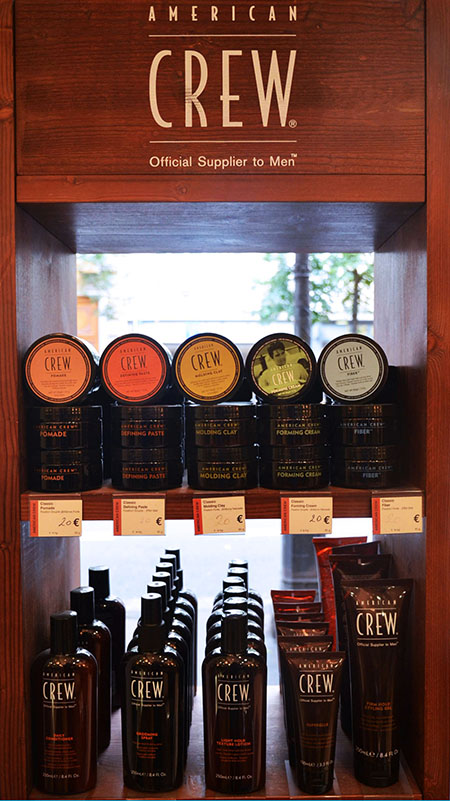 A well-groomed beard requires a lot of maintenance and, contrarily to popular opinion, even a three to four day beard needs to be well-cared for to have an elegant natural effect.Cepeda Coiffure uses and sells American Crew products which are exclusively reserved for men. The brand has a range of products specifically designed for beard care and shaving:
Anti-irritation shaving oil to trim beard edges with precision.
After-shave, repairing hydrating care to sooth and protect facial skin.
Shaving gel for precision shaving and to avoid irritations.
Hydrating shaving cream for normal to tough beards to avoid razor burn.